Honeywell are currently the top level manufacturer within their respective chain.

Honeywell Safety and Productivity Solutions offers the hardware and software technology solutions you need to easily connect your people, your assets, and your processes. With Honeywell, supply chains run faster and more efficiently. Workers are more productive and safer. 
Learn More
Medical professionals are better equipped for patient safety and care. And managers have enriched operational intelligence with data-driven insights for better decision-making.
 
From international shipping ports to regional distribution centres, manufacturing plants to field service operations, national retailers to local healthcare providers, we've helped thousands of organizations around the world break down barriers and achieve operational excellence.
 
Honeywell's Productivity Products business creates mobile computers, printers, data capture devices, and software solutions that improve worker productivity in thousands of companies of all sizes around the world. Honeywell helped pioneer the barcode scanning market in the 1970s, and over the years its new innovations have helped retailers, distributors, and industrial users achieve significant improvements in efficiency, speed, and accuracy in their operations.
 
Improving Enterprise Performance With Connected Solutions
It's a healthy obsession. And it's why we believe "The Future is What We Make It" – working together to turn your toughest challenges into a solution that makes your enterprise smarter, faster, safer, and more sustainable.
 
Year Founded: 1906
 
Channel Partners: 5,000+
 
Employees: 110,000
 
Patents: Automatic identification and data capture: 1500+
 
Global Sales 2018: $6.3B USD
 
Global Offices: 970+ in 70 countries

Intermec is a manufacturer and supplier of automated identification and data capture equipment, including barcode scanners, barcode printers, mobile computers, RFID systems, voice recognition systems, and life cycle services.
Learn More
On December 10, 2012, Intermec announced it agreed to be acquired by Honeywell International Inc. in an all-cash transaction valued at approximately $600 million. The Merger was approved by Intermec's stockholders on March 19, 2013 and received regulatory approval from the European Commission on June 14, 2013
 
The majority of Intermec's business came from automating supply chain operations in manufacturing, warehouse and distribution, retail, transportation and logistics, direct store delivery and field service sectors. Their product lines include: RFID (Radio Frequency Identification) readers, printers, tags and labels
Barcode scanners, Barcode printers and Media, Mobile computers, Wireless networks, Software Tools and Utilities, Voice recognition hardware systems and software.
 
Year Founded: 1966
 
Channel Partners: now part of Honeywell
 
Employees: now part of Honeywell
 
Patents: 40+

EMS Technologies was an Atlanta-based company with approximately $290 million in annual sales revenue. The company had four major divisions: LXE, EMS Defense & Space, EMS Aviation and EMS Global Tracking. EMS-T specialized in wireless, defence, and space communications systems
Learn More
Founded in 1968 by Dr. John E. Pippin as Electromagnetic Sciences Inc., the company was located in the Gwinnet Technology Park and employed about 1,100 there and 1,900 internationally. In 2007, EMS acquired two companies, DSpace of Australia, and Akerstroms of Sweden. Among its products, it offered electronic counter-countermeasures for communications satellites, and airborne communications, for which it held a 90% stake in military applications, such as Air Force One.
In 2011 Honeywell International announced that it has completed its acquisition of EMS Technologies, Inc., parent company of LXE. At this time EMS was a leading provider of connectivity solutions for mobile networking and rugged mobile computers.
The acquisition enhanced Honeywell's existing capabilities in rugged mobile computing technologies. EMS's Global Resource Management (GRM) division provides highly ruggedized mobile computing products and services for use in transportation, logistics, and workforce management settings as well as secure satellite-based asset tracking and messaging technology for search and rescue, warehousing, and field force automation environments.
Honeywell Scanning & Mobility was formed in 2008, following Honeywell's acquisition of two leading manufacturers of automatic identification and data collection (AIDC) solutions, Handheld Products and Metrologic Instruments.
Year Founded: 1968
LXE as a Division of EMS: 2011 sold to Honeywell International
Channel Partners: now part of Honeywell International
Employees: now part of Honeywell International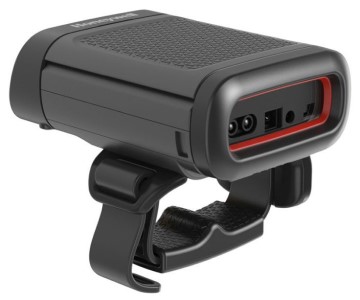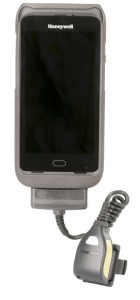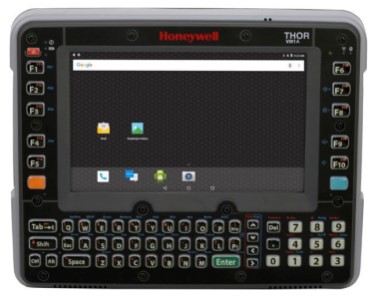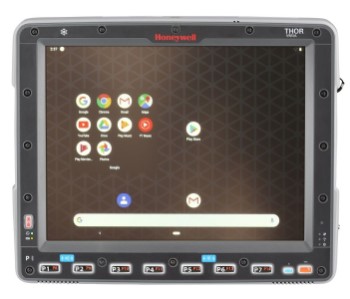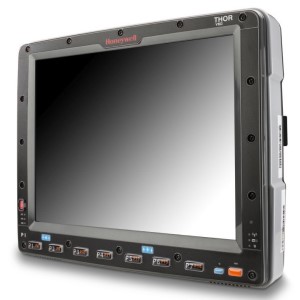 Left you with more Questions..
Lets Start a Journey Together ..