Zebra VS20 Machine Vision Smart Camera
Zebra VS20
EASILY INTEGRATE MACHINE VISION INTO YOUR NETWORK
The compact Zebra VS20 fits wherever you need to perform essential quality inspections. Multiple connectivity options easily integrate into your PLC or Host network, enabling your primary machine vision applications to feed all the processes that drive your business. With Zebra Aurora's powerful software platform, you can easily set up, deploy and run the Zebra VS20 — and all other Zebra Machine Vision Smart Cameras and Fixed Industrial Scanners. Plus, you can upgrade to more advanced features with the simple purchase of a software license.
INTEGRATE ANYWHERE IN YOUR NETWORK
Ethernet and serial ports enable easy integration with your PLC or Host network. As Zebra's most compact, networkable Machine Vision Smart Camera, the Zebra VS20 fits practically anywhere. And with Power-over-Ethernet, deployment is simple and cost-effective — no power drops or outlets required.
SUPERIOR IMAGE CAPTURE RELIABILITY
Zebra-only features take machine vision system performance and dependability to a new level. Get a perfect image every time with ImagePerfect, which captures three different images on a single item, each with its own settings. With Golden Image Compare, you can instantly and effortlessly diagnose why an inspection failed — and resolve the issue in record time, minimising downtime. And much more.
ADD NEW FEATURES TO MEET CHANGING BUSINESS NEEDS WITH A SIMPLE UPGRADE
Take automation to the next level in your organisation without buying a new device — simply purchase a software license to add advanced machine vision tools or support for new barcode symbologies to the device you already own, future-proofing your investment.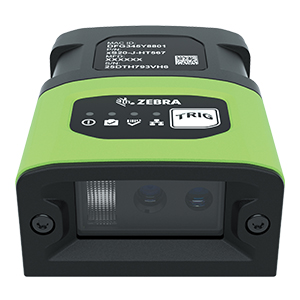 Zebra VS20 Machine Vision Smart Sensor
EASILY INTEGRATE MACHINE VISION INTO YOUR NETWORK
Perform simple quality inspections on the production line with the Zebra VS20. Multiple connectivity options allow you to easily integrate into a PLC or Host network, enabling your primary vision applications to drive your business processes. And you can address changing business needs with simple feature upgrades.
AURORA™ SOFTWARE
Intuitive platform that makes it easy to set up, deploy, and run the Zebra VS20
LICENSE UPGRADES
Decoder Packages and Machine Vision Toolsets
ILLUMINATION
Powerful integrated red and white illumination
IMAGE SENSOR
1.2 MP; 1280 x 800 pixels
ZEBRA EXCLUSIVE FEATURES
ImagePerfect, Golden Image Compare, Feasability Setup Assistant and more
INTERFACE PORTS
Ethernet, PoE, Serial
COMMUNICATIONS PROTOCOLS
Ethernet/IP, PROFINET, Modbus TCP, TCP/IP, CC-Link
SEALING
IP65/IP67

If you have a problem with your Zebra VS20 then pleaase use the link below to get an online RMA
Request a Quote
Do you need a number of terminals. Let us know the hardware configuration and we'll get back to as soon as possible.
Request Help
If you need any technical assistance regarding your terminals then please dont hesitate to contact us.
Zebra VS20 Knowledge Base 
Soft Reset - Warm Boot - Power Cycling
Zebra VS20 Soft Reset – Warm Boot – Power Cycling
To power cycle the device:
Remove all cables to ensure that no power is being directed to the device.
Reinsert a power source and allow the device approximately one minute to boot up.
Re-attempt to:
Discover a device in Aurora by restarting the application and clicking View Devices.
View a device in the Windows Network
Access a device using the Web HMI
If failure persists, repeat the steps above for all of the connection types being used with the device,
including:
USB-to-PC (FS10 only)
Ethernet directly to the PC (this requires a 24 V connection for power, xS20 only)
Ethernet connected to a network via switch or hub (this requires a 24 V connection to a power source if not using Power over Ethernet, xS20 only)
Factory Reset
Zebra VS20 Factory Reset
Common solution to enable the device to re-connect via device discovery is performing a factory reset on the device
Zebra Aurora
Use the Zebra Aurora application to navigate to the View Devices tab from the menu.
Select the device to be reset.
Click on the dropdown to select Factory Reset to restore factory settings on the device.
 Hardware Buttons
Disconnect all power sources.
Press and hold the TRIG button on the camera.
Connect to a power source.
Continue to hold the TRIG button. After 20 seconds, the LEDs on the device turn amber.
Immediately release the TRIG button once the LED turns amber and release within five seconds.
VS20-SR10F3-2C01W  ZEBRA VS20 FIXED INDUSTRIAL POE SCANNER: AUTO FOCUS, STANDARD RANGE, 1.0 MP, FAST 2D BARCODE DECODER, ETHERNET WITH POE, SERIAL AND INDUSTRIAL PROTOCOLS, RED ILLUMINATION, NO EXTERNAL STROBE – WORLDWIDE
VS20-SR10Z2-2C00W  ZEBRA VS20 FIXED INDUSTRIAL ETHERNET SCANNER: AUTO FOCUS, STANDARD RANGE, 1.0 MP, STANDARD BARCODE DECODER, ETHERNET, SERIAL AND INDUSTRIAL PROTOCOLS, RED ILLUMINATION – WORLDWIDE
VS20-SR10F3-2C00W  ZEBRA VS20 FIXED INDUSTRIAL POE SCANNER: AUTO FOCUS, STANDARD RANGE, 1.0 MP, FAST 2D BARCODE DECODER, ETHERNET WITH POE, SERIAL AND INDUSTRIAL PROTOCOLS, RED ILLUMINATION – WORLDWIDE
VS20-SR10D3-2C00W  ZEBRA VS20 FIXED INDUSTRIAL ETHERNET SCANNER: AUTO FOCUS, STANDARD RANGE, 1.0 MP, STANDARD BARCODE DECODER, ETHERNET, SERIAL AND INDUSTRIAL PROTOCOLS, WHITE ILLUMINATION – WORLDWIDE
VS20-SR10Z2-3C00W  ZEBRA VS20 FIXED INDUSTRIAL POE SCANNER: AUTO FOCUS, STANDARD RANGE, 1.0 MP, DPM W/FAST 2D BARCODE DECODER, ETHERNET WITH POE, SERIAL AND INDUSTRIAL PROTOCOLS, RED ILLUMINATION – WORLDWIDE
VS20-SR10D3-3C00W  ZEBRA VS20 FIXED INDUSTRIAL POE SCANNER: AUTO FOCUS, STANDARD RANGE, 1.0 MP, FAST 2D BARCODE DECODER, ETHERNET WITH POE, SERIAL AND INDUSTRIAL PROTOCOLS, WHITE ILLUMINATION – WORLDWIDE
VS20-SR10F3-3C00W  ZEBRA VS20 FIXED INDUSTRIAL POE SCANNER: AUTO FOCUS, STANDARD RANGE, 1.0 MP, DPM W/FAST 2D BARCODE DECODER, ETHERNET WITH POE, SERIAL AND INDUSTRIAL PROTOCOLS, WHITE ILLUMINATION – WORLDWIDE