being independent we supply all options The Manufacturers We Work With On a Daily Basis

Zebra empowers those on the front line in retail, healthcare, transportation and logistics, manufacturing and other industries to achieve a performance edge – an edge that translates to delighted customers, good patient outcomes and superior business results.
Learn More
As the pioneer at the edge of the enterprise, our products, software, services, analytics and solutions are used to intelligently connect your people, assets and data. With decades of industry experience, we design with front-line users and workplaces in mind, giving you the best-action guidance needed to optimise in-motion operations and make business-critical decisions.
With over 10,000 partners across 100 countries, we are committed to delivering industry-tailored solutions that help our customers capture their edge.
Year Founded: 1969
Channel Partners: 10,000+
Employees: 7,400
Patents: 4,400+
Global Sales 2018: $4.22B USD
Global Offices: 100+ in 45 countries
Zebra Portfolio: Barcode Printing, Mobile Computing, Data Capture, Locating, Data Platforms, Software, Services, Supplies.
History
1969: Founded as Data Specialties by Ed Kaplan and Gary Cless
1982: First barcode printer
1986: First thermal printer for on-demand barcode labelling; changed company name to Zebra Technologies
1991: First laser-scannable two-dimensional barcode; initial public offering (NASDAQ-ZBRA)
1997: First wearable computer
1998: Merged with Eltron International, a provider of desktop and photo ID card printers
2000: Acquired Comtec Information Systems, a provider of wireless mobile printers
2004: First rugged RFID handheld; first enterprise Digital Assistant
2007: Anders Gustafsson appointed CEO; acquired WhereNet player tracking
2008: First mobile RFID printing solutions
2013: Introduced Zebra Sports solution; acquired Hart Systems; first IoT platform for enterprise; first smart environment for thermal printers (Link-OS)
2014: Announced agreement to purchase the Motorola Solutions' Enterprise Business
2015: New brand as combined company; acquired ITR Mobility (iFactr); only migration path to modern OS for legacy Windows applications
2016: First all-touch Android inventory solution
2017: Introduced breakthrough Savanna data intelligence platform; Collaboration with NFL and Wilson Sporting Goods to track players and game footballs
Learn More
Motorola Solutions retained the old Motorola's pre-2011 stock price history.
 
The company produced and sold communications products and services to public safety and government agencies (law enforcement, fire, emergency medical services, and national government security) as well as private entities including utilities, mining, energy, manufacturing, hospitality, retail, transportation and logistics.
 
After the split, Motorola Solutions comprised the previous Government and Public Safety division of Motorola Inc, the enterprise mobility management division, and the cellular infrastructure group.
 
Chinese telecoms company Huawei and Motorola Solutions have settled their intellectual property disputes in July 2010. Motorola Solutions sold the cellular infrastructure business to Nokia Siemens Networks. The acquisition, which was originally announced in July 2010, was completed on April 29, 2011, for $975 million in cash. As part of the transaction approximately 6,900 employees transferred to Nokia Siemens Networks.
 
On October 27, 2014, Motorola Solutions sold its Enterprise business to Zebra Technologies for $3.45 billion in cash. As part of the sale, approximately 4,500 Motorola Solutions employees from locations throughout the world were transferred to Zebra. A large majority of this business was formerly Symbol Technologies, which Motorola, Inc. acquired in 2007.
 
Year Founded: 2011
 
Motorola Enterprise: 2014 sold to Zebra Technologies
 
Channel Partners: now part of Zebra Technologies
 
Employees: now part of Zebra Technologies

 A German engineering company that takes a human-centric approach to innovation, shaping the future of smart wearables for industry 4.0. At ProGlove we believe that digital transformation will be a greater force in business when the human factor is fully incorporated.
Learn More
Our mission is to enable the worker as the driving force within Industry 4.0 and digital transformation. 
Our technologies enable workers to be more efficient, more integrated and more empowered.
What we value
In order to achieve our mission, we have maxims that keep us grounded.
WORK TOGETHER
Respect and trust each other. No politics. Be humble. Use humor! Celebrate.
WORK ON THINGS THAT MATTER
Make a difference for our customers. Be brave. Get things done! Never give up.
CARE ABOUT OUR FUTURE
Build to learn. Prototype! Enjoy diversity. Change is good, embrace it.
EMPOWERED
WORKERS
315 000
Intel "Make It Wearable" Challenge  04/2016
$2.2m from Intel Capital,
GETTYLAB, Bayern
Kapital 09/2016
Launch USA & Canada 04/2018
Series A funding
 $6.7m from Intel Capital,
GETTYLAB, Bayern
Kapital, DICP 08/2019
Opening Chicago office 09/2019
Extend product portfolio
 Adding further products to the MARK product family 09/2019
$40m from Summit Partners, DICP and Bayern Kapital
Today
Learn More
Teklogix was created in 1967 by Rod Coutts, together with a small group of young Canadian engineers. The company grew to specialize in empowering mobile workers with wireless data transmission and real-time data management within the logistics industry.
 
The Psion Group, founded in 1980 by David Potter, is widely credited with having created the world's first volume produced PDA with the launch of the Psion Organiser in 1984. Generally recognized as the world's first practical pocket computer, the Organiser helped evolve Psion into a major technology player.
 
In 2000 Psion acquired Teklogix in Canada for £240 million, and merged its business-to-business division, Psion Enterprise, with the newly acquired company. Teklogix was re-branded Psion Teklogix. This division then formed the core of Psion Plc's business.
 
In 2002 Psion Teklogix created a new division called Psion Software. This business developed push email solutions for Symbian smartphones, Microsoft Exchange and Lotus Notes. This business was sold to Visto (USA) in 2003.
 
In 2004, Psion Teklogix announced its intention to dispose of the company's remaining Symbian shareholding to Nokia, as they no longer regarded it as a core part of their strategy.
 
In 2012 Motorola Solutions purchased Psion Teklogix for $200million.
 
In October 2014, the Motorola Solutions' enterprise business (including assets acquired in the Psion Teklogix purchase) was sold to Zebra Technologies for $3.45B.
 
Year Founded: 2000
 
Psion Teklogix: 2012 sold to Motorola Solutions (now part of Zebra Technologies)
 
Channel Partners: now part of Zebra Technologies
 
Employees: now part of Zebra Technologies
Learn More
Symbol Technologies is a wholly owned subsidiary of Zebra Technologies, and is headquartered in Holtsville, New York, on Long Island
 
The company was co-founded in 1973 by Jerome Swartz and physicist Shelley A. Harrison. At that time, the company focused on handheld laser based scanning of bar codes. Under Swartz's leadership the company became a leader in handheld laser bar code scanning devices. The company focused heavily on the retail industry and began to get involved in inventory management. These activities typically required people to scan items where they are stored and as such needed to be mobile. Symbol began to make small computers that could store data scanned to take inventory counts remotely and then upload the information gathered to a host system.
 
The mobile computers being manufactured at the time relied on static memory (in this case SRAM) for execution space and general storage. SRAM was extremely expensive and the team determined that it would be an improvement to use a radio to allow the mobile computer to be untethered but connected to the host system. A thin client architecture was adopted in conjunction with a spread spectrum radio network.
 
The Enterprise Mobility Management market was dominated by Symbol Technologies and Telxon, Inc. Most notably, these two companies serviced major retailers such as Wal-Mart, Kroger, Safeway and others.
 
A notable turning point occurred in 1994 with a competition for business at Kroger. Symbol Technologies and Telxon were operating radio networks in the 2.4 GHz ISM bands. IEEE 802.11 was not yet ratified, so Symbol and Telxon were free to define competing standards of communication at this frequency band. Symbol settled on frequency hopping as the most robust, agile and interference-tolerant approach to data communications while Telxon selected direct sequence technology which they felt afforded higher transfer speeds with adequate interference immunity. Kroger ordered a head-to-head comparison test. Ultimately and not decisively, Kroger chose Telxon. At about the same time, the IEEE decided to adopt the direct sequence approach in its IEEE 802.11b standard.
 
The ratification of IEEE 802.11b was a huge blow to the Symbol team which now had to reconfigure and engineer a direct sequence radio system. This was accomplished with great pains and IEEE 802.11b became a reality in the industrial and commercial markets far before the radios were available to the consumer market.
 
The addition of a radio to a mobile device was roughly estimated to have a real value of between $500 and $1000 per unit. This was paid by enterprise class customers that desperately needed this feature to accomplish their operations.
 
Later on Symbol started to sell the radios as PC Cards as a stand-alone product to various OEMs and private label customers. These included 3Com, Nokia and Intel.
 
The Symbol team had temporarily dominated the IEEE 802.11b market. Telxon was facing difficulties and, in the meantime, Intel, Apple Inc. and Cisco were looking at the technology to see how they would use this to their commercial advantage. Cisco investigated the acquisition of various manufacturers of wireless gear to augment their commanding position in the wired infrastructure field. Cisco performed due diligence with both Symbol and Telxon, deciding to purchase the Aironet component of Telxon that designed and manufactured the radios. The Cisco purchase of Telxon's Aironet division marked the inflection point of the market moving from a specialized, esoteric market to a mass consumer and enterprise market.
 
In June 1998, Telxon rejected a hostile takeover bid of $668 million made by Symbol. The ensuing proxy battle lasted two years, and in December 2000 Symbol was able to complete the takeover at a much lower price of $465 million.
 
In 2002, Tomo Razmilovic, who succeeded Swartz as CEO in 2000, abruptly retired in the midst of a Securities and Exchange Commission inquiry into Symbol's accounting practices. In 2004, Razmilovic and seven other former Symbol executives were indicted on charges that they orchestrated a wide-ranging scheme to inflate the company's sales and profits, it included several types of fraud.
 
In 2004 Symbol acquired Matrics, helping the company to push further into the RFID field.
 
Symbol never recovered from the fraud, and in 2007 was acquired by Motorola for $3.9 billion. The company essentially took over Motorola's Enterprise division; it was far larger than the pre-merger division. Symbol remained part of Motorola Solutions, the legal successor to the old Motorola, after the company spun off its mobile phone division as Motorola Mobility.
 
In October 2014 Zebra Technologies acquired Motorola Solutions' Enterprise business which included Symbol Technologies for $3.45 billion in cash.
 
Year Founded: 1973
 
Symbol Technologies: 2007 sold to Motorola Inc
 
Channel Partners: now part of Zebra Technologies
 
Employees: now part of Zebra Technologies

Datalogic is a global technology leader in the automatic data capture and process automation markets, specialized in the designing and production of bar code readers, mobile computers, sensors for detection, measurement and safety, vision and laser marking systems.
Learn More
Closeness and timely response to every customer requirements, together with continuous innovation and high quality offering, are the distinctive elements at the base of Datalogic success for over 48 years. Its cutting-edge solutions help to increase the efficiency and quality of processes in the Retail, Manufacturing, Transportation & Logistics and Healthcare industries, along the entire value chain.
 
With products used in the majority of supermarkets and points of sale, at major airports, at top shipping and postal services, and in the largest factories and hospitals worldwide, Datalogic guarantees its customers a complete offer that covers all the market needs and whose technology is the ultimate result of decades of expertise.
 
Datalogic can boast 48 years of history, during which it has achieved unique results: 1,200 patents in multiple jurisdictions; 12 research centres and development  (in Italy, USA, China and Vietnam); thousands of prestigious  partners and customers deployed over five continents. The company has grown constantly over the years, thanks to the dedication with which customer needs have always been at the heart of the quality of its products and to the considerable investments in Research & Development, supported by a management capable of looking to the future.
 
Year Founded: 1972
 
Channel Partners:2000+
 
Employees: 3,200+
 
Patents: 1200+
 
Global Sales 2018: €631 million Euros
 
Global Offices: 60+ in 30 countries
 
History
 
1972. Founded by Romano Volta, Datalogic is born in a room in the rectory of the Parish in Quarto Inferiore, on the outskirts of Bologna, Italy.
 
1974. International expansion begins with the opening of a small office in Nürtingen, Germany, for the distribution of Datalogic products.
 
1976. Datalogic starts selling its products in Japan.
 
1984. The first application of a barcode reader at an airport in Milan – Linate.
 
1988. Datalogic opens new research, production and sales centres, and during this year acquires Escort Memory Systems in California, active in the electronic tag and RFID market.
 
1995. A new production plant opens at Pescara.
 
1997. Datalogic acquires IDWare Mobile Computing & Communications, the largest European producer of portable terminals.
 
2000. Creation of the first self-shopping solution, Shopevolution™,
 
2001. Datalogic is listed on the New Market of the Milan stock exchange.
 
2005. A milestone is reached in Datalogic's development with the acquisition of the American company PSC, based in Eugene, Oregon.
 
2006. The new factory in Trnava, Slovakia is complete, covering an area of 5,400 m2.
 
2017. Datalogic adopted a new strategy, transforming the company's organization from a product-oriented one, to a customer-centric model, breaking down its structure into four different divisions corresponding to the four sectors that it considers its main targets: Retail, Manufacturing, Healthcare and Transport-Logistics.

Ubiquiti Networks is an American technology company started in 2005. Based in New York, NY, Ubiquiti manufactures wireless data communication products for enterprise and wireless broadband providers with a primary focus on under-served and emerging markets.
Learn More
Ubiquiti sells wired and wireless networking products under multiple brand names. The company also sells grid-tied solar kits.
Ubiquiti's first product line was its "Super Range" mini-PCI radio card series, which was followed by other wireless products.
The company's Xtreme Range (XR) cards operated on non-standard IEEE 802.11 bands, which reduced the impact of congestion in the 2.4 GHz and 5.8 GHz bands.[citation needed] In August 2007 a group of Italian amateur radio operators set a distance world record for point-to-point links in the 5.8 GHz spectrum. Using two XR5 cards and a pair of 35 dBi dish antennas, the Italian team was able to establish a 304 km (about 188 mi) link at data rates between 4 and 5 Mbit/s.[3]
The company (under its "Ubiquiti Labs" brand) also manufactures a home-oriented wireless mesh network router and access point combination as a consumer-level product, called AmpliFi.[4]
Brands
Ubiquiti Networks product lines include UniFi, EdgeMax, AirMax, AirFiber, and UFiber. The most common product line is UniFi which is focused on home and business wired and wireless networking. EdgeMax is a product line dedicated to wired networking, containing only routers and switches. AirMax is a product line dedicated to creating Point to Point (PTP) and Point to Multi Point (PTMP) links between networks. AirFiber and UFiber are used by Wireless Internet Service Providers (WISP), and Internet Service Providers (ISP) respectively.

As a leading "Internet of Things" company in China, Shenzhen Chainway Information Technology Co., Ltd is a professional provider of products and solutions of RFID, barcode and biometrics technologies. We are dedicated to helping clients of all industries enhance efficiency, maximize productivity and reduce operational cost.
Learn More
The Industry-leading Provider of Data Collection Products and Solutions
Chainway offer you a broad portfolio of mobile computers, scanners, RFID readers, tablets, and modules with abundant features and sizes.
Chainway Serve over 5000 Clients from 130+ Countries
Chainway products suit the needs of numerous industries such as Retail, Warehousing, Logistics, Manufacturing, Finance, Healthcare, etc.
Chainway and Their Global Partners Continuously Offer Their Clients Reliable Services
Chainway extensive support enables clients to enjoy comprehensive service from professionals and help maximize the return on investment.
Impinj Gold Partner
Close partnership with Impinj in research and development of RFID products and applications.
Successful Cases
Chainway has more than 5000 clients, covering over 130 countries and regions in North America, South America, Europe, Asia, Oceania. Our products and solutions are widely applied to retail, logistics, healthcare, mobile nursing, finance, fleet management, livestock, asset management, energy management, supply chain, large-scale exhibition, etc.
Industry Applications
Chainway data capture terminals are widely deployed in logistics, transportation, healthcare, finance, retail, electric power, livestock, manufacturing, security, warehousing, large-scale exhibition, etc.

BIXOLON started life as the Samsung Mini Printer Division in the 1990's before its buy out in 2002 to form the company it is today. Providing a wide array of innovative and advanced POS Receipt, Label and Mobile printer technologies for the Retail, Hospitality, Healthcare, Banking, Logistics markets and more.
Learn More
BIXOLON's comprehensive range of Thermal, Impact and Inkjet printers, along with intuitive printer software offer extensive customisation capabilities.
Proud of its heritage and with both Head Office and manufacturing plant located in South Korea, BIXOLON offers a global reach boasting offices in Asia, Europe and the United States with a comprehensive international network of Distributors and Resellers.
BIXOLON's philosophy is to provide a better solution for its customers and maintain a sustainable growth and contribution. BIXOLON aims to provide a fast, flexible & friendly company culture.
Learn More
Medical professionals are better equipped for patient safety and care. And managers have enriched operational intelligence with data-driven insights for better decision-making.
 
From international shipping ports to regional distribution centres, manufacturing plants to field service operations, national retailers to local healthcare providers, we've helped thousands of organizations around the world break down barriers and achieve operational excellence.
 
Honeywell's Productivity Products business creates mobile computers, printers, data capture devices, and software solutions that improve worker productivity in thousands of companies of all sizes around the world. Honeywell helped pioneer the barcode scanning market in the 1970s, and over the years its new innovations have helped retailers, distributors, and industrial users achieve significant improvements in efficiency, speed, and accuracy in their operations.
 
Improving Enterprise Performance With Connected Solutions
It's a healthy obsession. And it's why we believe "The Future is What We Make It" – working together to turn your toughest challenges into a solution that makes your enterprise smarter, faster, safer, and more sustainable.
 
Year Founded: 1906
 
Channel Partners: 5,000+
 
Employees: 110,000
 
Patents: Automatic identification and data capture: 1500+
 
Global Sales 2018: $6.3B USD
 
Global Offices: 970+ in 70 countries
Learn More
On December 10, 2012, Intermec announced it agreed to be acquired by Honeywell International Inc. in an all-cash transaction valued at approximately $600 million. The Merger was approved by Intermec's stockholders on March 19, 2013 and received regulatory approval from the European Commission on June 14, 2013
 
The majority of Intermec's business came from automating supply chain operations in manufacturing, warehouse and distribution, retail, transportation and logistics, direct store delivery and field service sectors. Their product lines include: RFID (Radio Frequency Identification) readers, printers, tags and labels
Barcode scanners, Barcode printers and Media, Mobile computers, Wireless networks, Software Tools and Utilities, Voice recognition hardware systems and software.
 
Year Founded: 1966
 
Channel Partners: now part of Honeywell
 
Employees: now part of Honeywell
 
Patents: 40+
Learn More
Founded in 1968 by Dr. John E. Pippin as Electromagnetic Sciences Inc., the company was located in the Gwinnet Technology Park and employed about 1,100 there and 1,900 internationally. In 2007, EMS acquired two companies, DSpace of Australia, and Akerstroms of Sweden. Among its products, it offered electronic counter-countermeasures for communications satellites, and airborne communications, for which it held a 90% stake in military applications, such as Air Force One.
In 2011 Honeywell International announced that it has completed its acquisition of EMS Technologies, Inc., parent company of LXE. At this time EMS was a leading provider of connectivity solutions for mobile networking and rugged mobile computers.
The acquisition enhanced Honeywell's existing capabilities in rugged mobile computing technologies. EMS's Global Resource Management (GRM) division provides highly ruggedized mobile computing products and services for use in transportation, logistics, and workforce management settings as well as secure satellite-based asset tracking and messaging technology for search and rescue, warehousing, and field force automation environments.
Honeywell Scanning & Mobility was formed in 2008, following Honeywell's acquisition of two leading manufacturers of automatic identification and data collection (AIDC) solutions, Handheld Products and Metrologic Instruments.
Year Founded: 1968
LXE as a Division of EMS: 2011 sold to Honeywell International
Channel Partners: now part of Honeywell International
Employees: now part of Honeywell International

Casio Computer Co. Ltd is a Japanese multinational consumer electronics and commercial electronics manufacturing company. Its headquarters are in Shibuya, Tokyo, Japan. It was founded in 1946, and in 1957 introduced the world's first entirely electric compact calculator. 
Learn More
The company has dedicated itself to faithfully developing products that stand out from the crowd thanks to the latest technology and innovative design, in line with its guiding philosophy of "creativity and contribution".
 
Today, the global CASIO spectrum of products ranges from watches, digital cameras, mobile phones*, electronic dictionaries, computers, music instruments, projectors, cash point systems, mobile terminals through to electronic components* such as LC displays.
 
Due to international expansion, a distribution site CASIO Computer Co. GmbH Deutschland was founded in Hamburg in 1972. In 1994, CASIO moved to Business-Park Norderstedt. In 2002, the CASIO European headquarters were relocated from London to Norderstedt and CASIO Computer Co. GmbH became CASIO Europe GmbH. At the start of 2009, CASIO moved to NORDPORT to meet the ever increasing requirements on mobility and logistics that are placed on European headquarters with international operations. Sales at CASIO Europe GmbH is divided into two divisions: Consumer Products and Systems.
 
Year Founded: 1946
 
Channel Partners:
 
Employees: 1,200+
 
Patents: 50+
 
Global Sales 2018: ¥314.7 billion
 
Global Offices: 40+ in 17 countries

M3Mobile is opening a new horizon for the world of Enterprise. A fast-moving business that can go wherever it needs to with PDA's that are tough, durable and smart. With the aim of getting the right information to the right place, at the right time.
Learn More
They design and build, high quality handheld computers for businesses who need to manage their data on the move.
At the heart of M3 Mobile product development is communication for uninterrupted data and information flow – so that goods reach their destination intact, orders are processed faster and employees (and customers alike) remain satisfied. That's why above all M3 Mobile produces robust handheld computers which are designed to meet the challenges of work life. But you will also find payment systems and RFID readers in the portfolio of this South Korean vendor.
Since its founding in 2000 M3 Mobile has continued to develop itself, to always offer the best possible performance to users in challenging areas of usage. And to be sure about quality control, all devices are produced in-house. As a result of the high technical standards for which M3 Mobile is known, experienced technician teams monitor every step of the production process.
Mobile computers from M3 Mobile are best characterized by their robustness. Whether there is a lot of dust, such as is common in warehouses and incoming goods, or high humidity, which is sure to be found in the field, every user will find a true, reliable assistant in his M3 Mobile computer.
Despite their robust nature and high functionality, the devices are also known for their quick, simple initial training. Even new employees quickly familiarize themselves with the interface and use the mobile computers as intuitively as any other tool. Thanks to the extremely long battery life even shifts involving overtime are absolved without interruption.

Newland EMEA (Newland Europe BV) was founded in 2009 in the Netherlands. The existing AIDC world portrayed 1D (barcode) and 2D (two-dimensional codes) scanners as a complex and exclusive technology. With the aim of making these devices accessible to businesses of all shapes and sizes.
Learn More
Newland set out to make scanning simple.
Newland EMEA headquarters are located in Culemborg, the Netherlands. From there, they support local teams across the European, Middle Eastern and African market. In addition an extensive network of Newland distributors and resellers offer products and services locally in 60+ countries. One of the fastest growing AIDC manufacturers they are constantly building and expanding our network.
Newland EMEA is a full subsidiary of Fujian Newland Digital Technology Co. Ltd, a company from Fuzhou Fujian Province, China, which was founded in 1994. Within the first 15 years, the parent company became one of the top 500 High-Tech and top 100 software enterprises in China. In 2000, it was listed on the Shenzhen Stock Exchange as a public company. Since then, the company has grown globally and has $1B global revenue and 5,000+ employees. There are subsidiaries in Taiwan (looking after the rest of Asia), the USA (North and South America) and the Netherlands (EMEA).
Fujian Newland Computer specializes in the technology research and development, the manufacturing and the product management of data collection, mobile communication and payment devices. As a major partner of both Alipay (Alibaba) and WeChat pay (Tencent) they are one of the biggest players in mobile payment in the Chinese market.
Automatic identification and data capture can help a business manoeuvre quickly, which is exactly what we design and build our products for. With the aim of helping you optimize day-to-day tasks and get the most out of your workforce.
The product range exists of OEM scan engines, stationary scanners handheld scanners, mobile computers, micro kiosks and tablets. All are based on their own UIMG Image technology and 2D decoder chip, enabling them to build products from the ground up. Creating exactly what is needed for an operation and environment quickly and flexibly.
Year Founded: 1994
Channel Partners: +
Employees: 5,000+
Patents: 20+
Global Sales 2018: $1Billion USD
Global Offices: 30+ in 60+ countries

Printronix Auto ID is a global leader in thermal printing and barcode validation solutions for enterprise level companies. Utilizing there exclusive Printronix System Architecture, the printers are known for their ease of use, flexibility, and durability as well as advanced features, 
Learn More
such as ODV barcode validation, RFID and remote printer management tools. There products can be found in Fortune 500 and global enterprises around the world.
Printronix Auto ID is now part of the TSC Auto ID Technology family. The printer portfolio complements the rapidly growing TSC line of printers and together they are ranked as one of the top five thermal printer manufacturers in the world. They have over 40 years of experience in the design, development, and manufacturing of thermal label printers. 
Year Founded – 1974
Number of employees – 600+
Global Offices – 14
Learn More
, we have made devices for various well-known companies and big players in the mobility industry. We introduced our own brand of devices in 2013, offering a full range of handheld mobile computers, rugged smartphones, LTE/Android integrated mobile payment devices, healthcare terminals, RFID readers and portable Bluetooth scanners. In addition, Point Mobile provides a broad portfolio of comprehensive accessories such as multi-slot cradles, vehicle chargers or holders. Latest Android and Windows operating systems and value-added solutions such as EmKit prepare our customers for the future. As opposed to other larger manufacturers, we do everything in-house. From concept and design to manufacturing – every part from top to bottom is created with the aim of absolute ruggedness inside and out. This not only guarantees high product quality, but makes implementation simple and fast, suited to industry's standards.
Point Mobile is a KOSDAQ listed company under the code 318020:KS.
With a current market share of 30%, Point Mobile is No. 1 in the domestic market, destined to grow for many years to come. Strong relationships with partners such as Google, Qualcomm, SOTI and Teamviewer create a powerful foundation for successful projects.
Point Mobile's responsibilities go much further than just economic efficiency.
We encompass the scientific, ethical and human values to follow regulations and customer requirements to contribute
to the response in climate change through a diverse approach. That means we are continuously developing new
and improved environmental products to reduce greenhouse gas emissions.
Count on Point Mobile's enterprise devices and business solutions.
We are committed to providing you with the products
and services you need through our network of distributors and partners.
The Wi-Fi Alliance Member logo is a trademark of Wi-Fi Alliance®.
The Past, Present & The Future
There has been lots of changes in the manufacturing arena over past few decades. BIAS Technology has supported all of the manufactures products, and will continue to do so as their portfolios grow. Some manufactures have amalgamate with others over time, and others are no longer in business. We are still able to support products that you can no longer purchase or maybe have gone end of life. Looking to the future BIAS Technology actively seek and encourage new and emerging manufactures.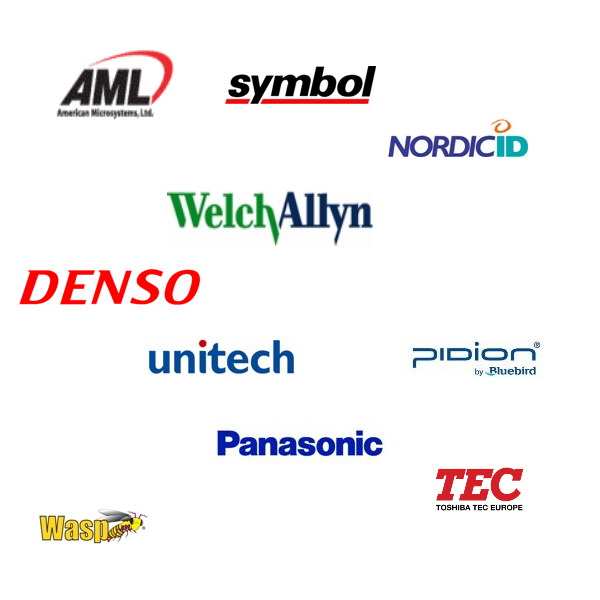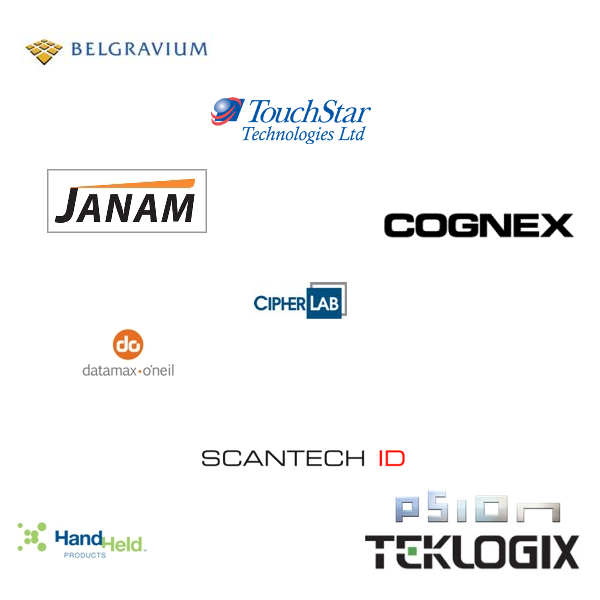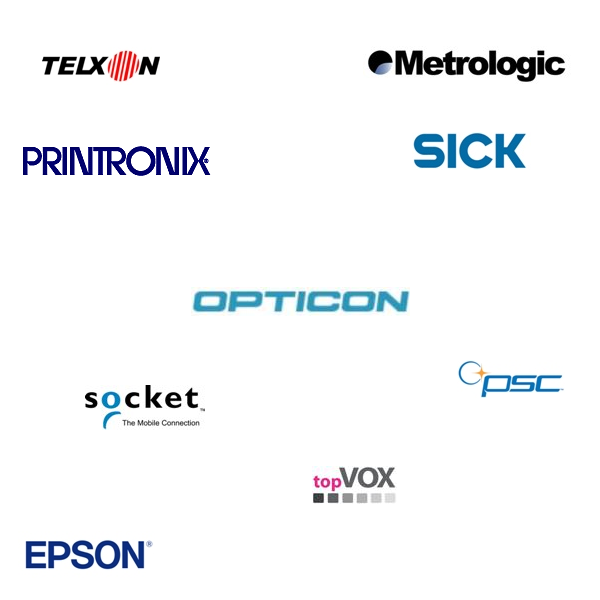 Find out more about the brands:
Left you with more Questions..
Lets Start a Journey Together ..