Point Mobile PM45 Rugged Smartphone
Point Mobile PM45 Rugged Smartphone
ULTRA RUGGED SMARTPHONE IN YOUR HAND
PM45 was developed to meet US Military Standard 810G rating, it is IP67, has an octa-core processor, on an Android 9.0 OS. Batteries are removable and rechargeable, with an extended battery option of 5,800mAh. Supports PTT for instantly connecting your workforce.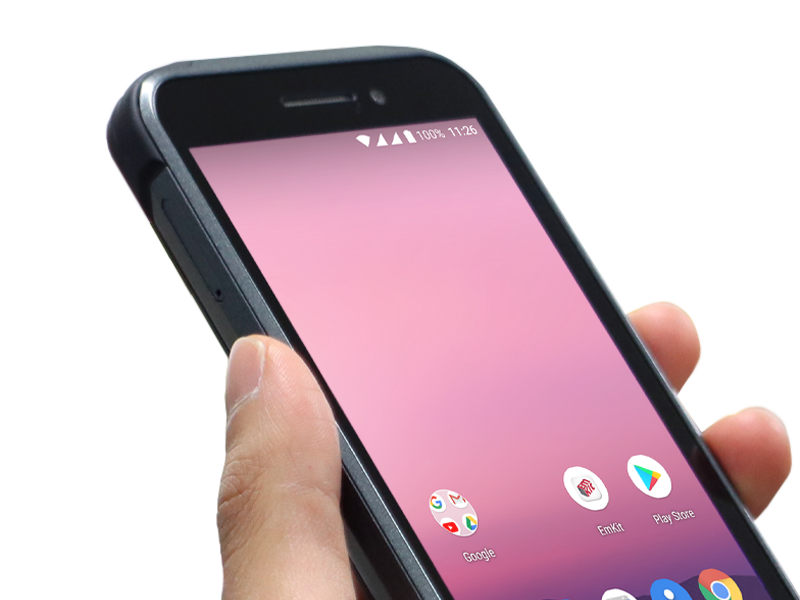 Android Enterprise Recommended
Ultra rugged smartphone in your hand, the PM45 is validated by Android Enterprise Recommended, a Google-led initiative that helps businesses confidently select, deploy, and manage the Android devices and services best suited to their enterprise needs.
Face the premium with Qualcomm Snapdragon Octa-core 1.8GHz
Qualcomm Snapdragon, the brain of PM45, has an Octa-core 1.8GHz processor that provides unbeatable performance for any enterprise applications in the field. Its X9 LTE modem will give you up to 300Mbps downlink and 150Mpbs uplink speed.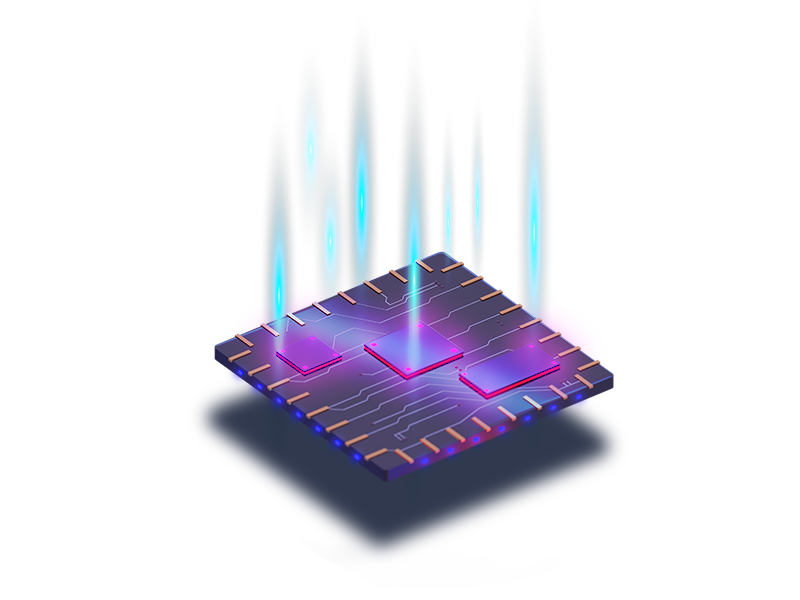 Connect instantly with Push-to-talk
Its rugged design is optimized to improve the Push-to-talk experience with a large, tactile side button, an extra-loud speaker and external Push-to-talk remote speaker microphone and headset support. You can communicate with a specific worker, a specific group of workers, or all of your workers at no cost.
Point Mobile PM45 Specifications

FEATURES
---
Camera
Rear 8MP with LED flash
Front 5MP
DIMENSIONS
---
Overall Dimensions
154.8mm x 77.7mm x 13mm
6.1 in x 3.05 in x 0.5 in
NETWORK
---
Bluetooth Specifications
Integrated Bluetooth Class I, Ver. 5.0 BLE support
NFC
Integrated Near Field Communication
WLAN Specifications
IEEE 802.11a/b/g/n/ac/d/h/i/k/r 1×1 SISO
5GHz: 802.11a/n/ac: Up to 866.7 Mbps (Up to 433 Mbps for Phone SKU) 36 to 165 (5180~5825MHz)
2.4GHz: 802.11b/g/n: Up to 300 Mbps (Up to 150 Mbps for Phone SKU) 1 to 13 (2412~2472MHz)
WEP (40 or 104bit), WPA/WPA2 Personal (TKIP, AES), WPA/WPA2 Enterprise (TKIP/AES) – WPA3 Personal(SAE), WPA3 Enterprise(AES) WPA3 Enterprise 192-bit mode(GCMP 256)
Enhanced Open(OWE) PEAP (MSCHAPv2, GTC), TLS, TTLS (PAP, MSCHAP, MSCHAPv2, GTC) PWD, SIM, AKA, AKA', LEAP
CCKM, 802.11r
WAN
EDGE/GPRS/GSM 850/900/1800/1900
WCDMA B1/2/4/5/6/8/19
LTE FDD B1/2/3/4/5/7/8/17/19/20 X9 LTE Cat7
Dual-SIM card slot
SOFTWARE & FIRMWARE
---
Operating System
Android 8.1 or 9.0
MEMORY & DATA
---
Memory
3GB/32GB, 4GB/64GB (optional)

Storage
Supports up to 512GB using ExFAT file system
HARDWARE
---
Display Resolution
IPS panel 1080 x 1920 pixel (FHD)
Processor
Qualcomm® Snapdragon, Octa-core, 1.8GHz
ELECTRICAL
---
Battery Type
2900mAh (Standard),
5800mAh (Extended)
ENVIRONMENTAL
---
Storage Temperature Range
-25°C to 70°C  (-13°F to 158°F)
Operating Humidity

0 – 95% Non-condensing
Operating Temperature
-20°C to 50°C (-4°F to 122°F)
STANDARDS & APPROVALS
---
Drop Specifications
MIL-STD 810G for 1.2m (4ft) to concrete at room temperature
SERVICE TERMS
---

If you have a problem with your Point Mobile PM45 then pleaase use the link below to get an online RMA
Request a Quote
Do you need a number of terminals. Let us know the hardware configuration and we'll get back to as soon as possible.
Request Help
If you need any technical assistance regarding your terminals then please dont hesitate to contact us.
Knowledge Base – Point Mobile PM45
Soft Reset - Warm Boot
Point Mobile PM45 Soft Reset – Warm Boot
Perform a soft reset if applications stop working.
1. Press and hold the Power button until the menu appears.
2. Touch Restart.
The device reboots.
Hard Reset - Cold Boot
Point Mobile PM45 Hard Reset – Cold Boot
CAUTION: Performing a hard reset with a microSD card installed in the device may cause damage or data corruption to the microSD card. All un-saved data is lost after performing a hard reset.
To restart the computer if the touch panel display is unresponsive:
• Press and hold the Power button for approximately 8 seconds until the computer restarts.
Factory Reset
Point Mobile PM45 Factory Reset
A full factory reset should only be performed if you have exhausted all other troubleshooting options. 
Caution: Factory data reset will erase all personalized settings and data saved in the device, such as Google account, apps, user data, etc. the factory data reset cannot be undone.
Note: This method of recovery may not be available if your system administrator has set policies to prevent the reset use.
Before you begin
If you added a Google Account to the mobile computer, make sure you have your Google username and password associated with the computer. If you do not have the username and password, you will not be able to use the mobile computer after the reset. This is a security measure that prevents unauthorized users from using the device if they try a Full factory reset.
If you did not add a Google Account to the mobile computer, the extra security level is not enabled, and you will not need a Google username and password.
If you recently reset your Google Account password, wait 24 hours before performing an Enterprise data reset.
Connect the computer to an external power source or make sure you have a full battery charge.
Make sure you have an Internet connection.
Factory Reset the Mobile Computer – From the Operating System
Swipe up from the bottom of the home screen to access all applications.
Select Settings > System > Advanced > Reset Options.
Tap Erase All Data (Factory Reset)
Tap Reset Phone.
If prompted, type your screen lock security patter, PIN, or password, and tap Next.
Tap Erase Everything. A message appears informing you an Enterprise Data Reset is being performed.
Terminal will reboot.
Factory Reset the Mobile Computer – From the Bootloader/Recovery Mode
Press and hold the Power Button.
From the menu that will appear on the screen select to Power Off.
Press and hold Power Button and Volume Up buttons simultaneously.
After short vibration, release the Power Button.
Using the keys below, select Wipe data/factory reset

Move down / up – Press Volume Down / Up button
Select the menu – Press Power Button

After wiping the data, select Reboot System Now
Terminal will reboot.
PM45G6004BDE0C Point Mobile PM45 – Wifi/BT, NFC, GSM/LTE, GPS, Ext Battery (5,800mAh), Full HD, 3G/32G, Android 8.1, Camera, English OS.
PM45G6003BDE0C Point Mobile PM45 – Wifi/BT, NFC, GSM/LTE, GPS, Std Battery (2,900mAh), Full HD, 3G/32G, Android 8.1, Camera, English OS.