Point Mobile PM90 Rugged Mobile Computer
Point Mobile PM90 Mobile Computer
MOST POWERFUL RUGGED ANDROID DEVICE REDEFINING MOBILITY
A state-of-the-art 2.2GHz Octa-core processor powers the Android 11 operating system that the Point Mobile PM90 runs on with 4GB RAM and 64GB ROM memory as a standard option. For usage in harsh conditions, PM90 is IP67 certified and resists drops from up to 1.5m to concrete across the operating temperature range.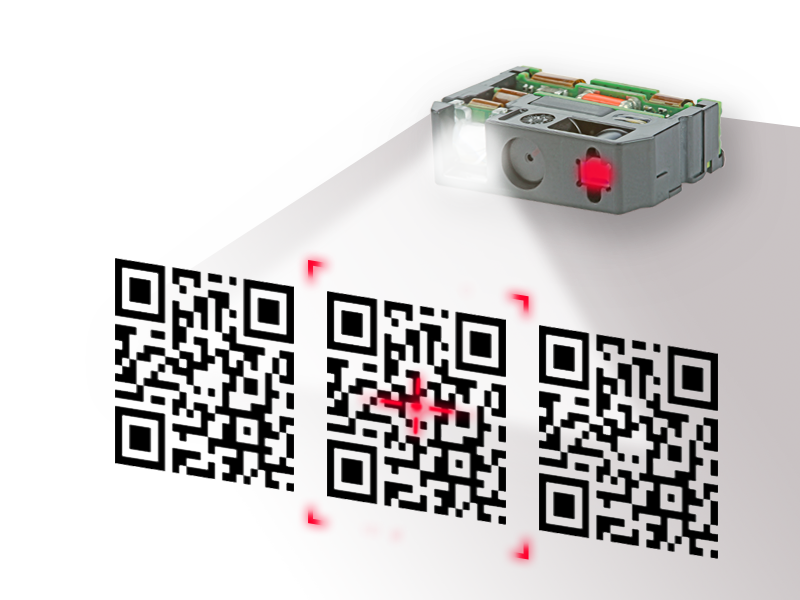 Exceptional Scanner Performance
The new Honeywell Slim Imager Engine N6703 reads all 1D/2D standard symbologies and was optimized for convenient, reliable and fast barcode scanning.
LTE, Magnet Stripe Reader and Two SAM Slots
The Point Mobile PM90 comes with Wifi as standard and is optionally available with an LTE modem for maximum connectivity. The Two SAM Slots and the Magnet Stripe Reader (optional) extend the Point Mobile PM90's functionality.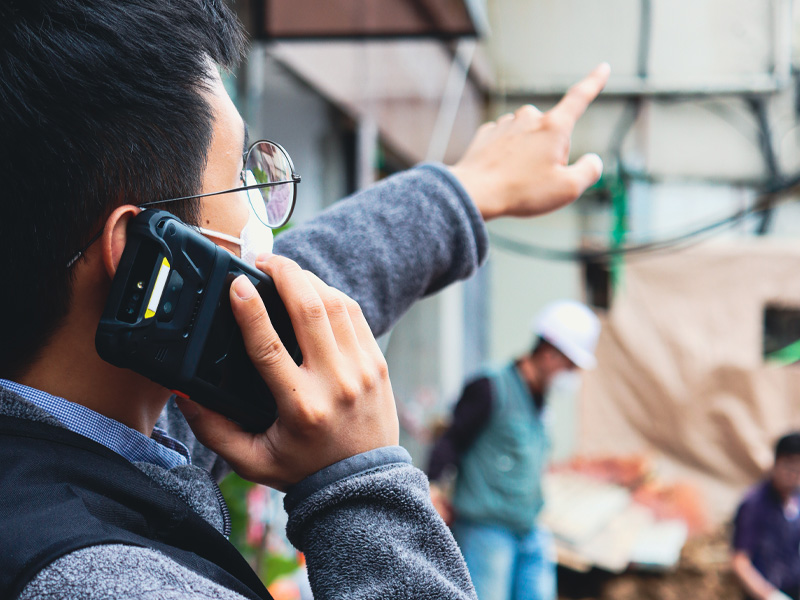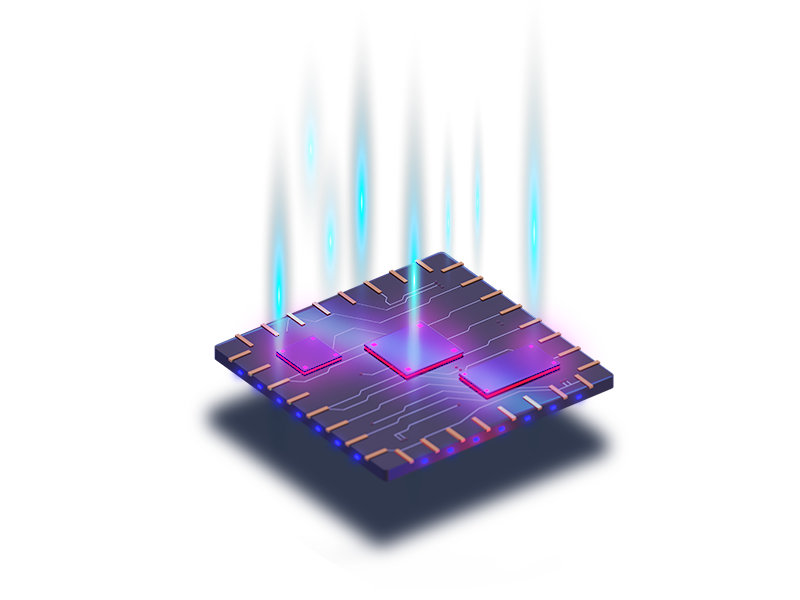 2.2GHz and 4GB RAM/64GB ROM at your Disposal
The Octa-core processor runs at incredible 2.2GHz which gives the Point Mobile PM90 all the power you need out in the field. It comes with 4GB RAM and 64GB ROM out of the box and is extendable via the built-in micro SD card slot.
Point Mobile PM90 Specifications

FEATURES
---
Camera
Rear 13MP with LED flash
Front 5MP
DIMENSIONS
---
With STD battery
156.42mm x 81.96mm x 21.50mm
6 .16in x 3.23in x 0.85in
With EXT battery
156.42mm x 81.96mm x 23.92mm
6.16in x 3.23in x 0.94in
MSR with STD/EXT battery.
156.42mm x 81.96mm x 27.10mm
6.16in x 3.23in x 1.07in
SCANNING SPECIFICATIONS
---
Decode Capability
Honeywell N6703 Slim Imager Engine (1D/2D)
NETWORK
---
Bluetooth Specifications
Integrated Bluetooth Class I, Ver. 5.0 BLE support
NFC
Integrated Near Field Communication
WLAN
IEEE 802.11a/b/g/n/ac/d/h/i/k/r/v
5GHz: 802.11a/n/ac: Up to 866.7 Mbps (Up to 433 Mbps for Phone SKU) 36 to 165 (5180~5825MHz)
2.4GHz: 802.11b/g/n: Up to 300 Mbps (Up to 150 Mbps for Phone SKU) 1 to 13 (2412~2472MHz)
WEP (40 or 104bit), WPA/WPA2 Personal (TKIP, AES), WPA/WPA2 Enterprise (TKIP/AES) – WPA3 Personal(SAE), WPA3 Enterprise(AES) WPA3 Enterprise 192-bit mode(GCMP 256)
Enhanced Open(OWE) PEAP (MSCHAPv2, GTC), TLS, TTLS (PAP, MSCHAP, MSCHAPv2, GTC) PWD, SIM, AKA, AKA', LEAP
CCKM, 802.11r
WWAN
EDGE/GPRS/GSM 900/1800/850/1900
WCDMA B1/2/5/6/8/19
LTE FDD B1/2/3/4/5/7/8/12/13/14/17/19/20/28
LTE TDD B38/B39/B40/41
2xCA support B1+B5/B7/B8/B19
B3+B5//B8/B19
B2+B5/B17
B4+B7/17
B5+B7
Cat6. 300M DL/ 50M UL
SOFTWARE & FIRMWARE
---
Operating System
Android 9 or 11
MEMORY & DATA
---
Memory

3 GB RAM / 32 GB Flash

4 GB RAM / 64 GB Flash
Storage
Supports up to 32GB using ExFAT file system
HARDWARE
---
Display Resolution
IPS panel (720 x 1280 pixel) HD
Daylight readable (500 nits typical)
Processor
Qualcomm Snapdragon @ 2.2GHz Octa-core
ELECTRICAL
---
Battery Type
STD battery 
3.85V, 2,900mAh Li-ion rechargeable
EXT battery
3.85V, 5,800mAh Li-ion rechargeable
ENVIRONMENTAL
---
Storage Temperature Range
-25°C to 70°C  (-13°F to 158°F)
Operating Humidity

0 – 95% Non-condensing
Operating Temperature
-20°C to 60°C (-4°F to 140°F)
STANDARDS & APPROVALS
---
Drop Specifications
MIL-STD-810G for multiple 1.5m (5ft) drops
on concrete
SERVICE TERMS
---





If you have a problem with your Point Mobile PM90 then pleaase use the link below to get an online RMA
Request a Quote
Do you need a number of terminals. Let us know the hardware configuration and we'll get back to as soon as possible.
Request Help
If you need any technical assistance regarding your terminals then please dont hesitate to contact us.
Knowledge Base – Point Mobile PM90
Soft Reset - Warm Boot
Point Mobile PM90 Soft Reset – Warm Boot
Perform a soft reset if applications stop working.
1. Press and hold the Power button until the menu appears.
2. Touch Restart.
The device reboots.
Hard Reset - Cold Boot
Point Mobile PM90 Hard Reset – Cold Boot
CAUTION: Performing a hard reset with a microSD card installed in the device may cause damage or data corruption to the microSD card. All un-saved data is lost after performing a hard reset.
To restart the computer if the touch panel display is unresponsive:
Press and hold the

Power

button for over 12 seconds to force reboot.
Press and release the Reset Hole and then turn on Point Mobile PM90 again
Factory Reset
Point Mobile PM90 Factory Reset
A full factory reset should only be performed if you have exhausted all other troubleshooting options.
Caution: Factory data reset will erase all personalized settings and data saved in the device, such as Google account, apps, user data, etc. the factory data reset cannot be undone.
Note: This method of recovery may not be available if your system administrator has set policies to prevent the reset use.
Before you begin
If you added a Google Account to the mobile computer, make sure you have your Google username and password associated with the computer. If you do not have the username and password, you will not be able to use the mobile computer after the reset. This is a security measure that prevents unauthorized users from using the device if they try a Full factory reset.
If you did not add a Google Account to the mobile computer, the extra security level is not enabled, and you will not need a Google username and password.
If you recently reset your Google Account password, wait 24 hours before performing an Enterprise data reset.
Connect the computer to an external power source or make sure you have a full battery charge.
Make sure you have an Internet connection.
Factory Reset the Mobile Computer – From the Operating System
Swipe up from the bottom of the home screen to access all applications.
Select Settings > System > Advanced > Reset Options.
Tap Erase All Data (Factory Reset)
Tap Reset Phone.
If prompted, type your screen lock security patter, PIN, or password, and tap Next.
Tap Erase Everything. A message appears informing you an Enterprise Data Reset is being performed.
Terminal will reboot.
Factory Reset the Mobile Computer – From the Bootloader/Recovery Mode
Press and hold the Power Button.
From the menu that will appear on the screen select to Power Off.
Press and hold Power Button, Volume Up and Home buttons simultaneously.
After short vibration, release the Power Button.
Using the keys below, select Wipe data/factory reset

Move down / up – Press Volume Down / Up button
Select the menu – Press Power Button

After wiping the data, select Reboot System Now
Terminal will reboot.
PM90G6Y03DFE0C  Point Mobile PM90 – LTE, WiFi, BT, 4GB/64GB Memory, 1D/2D imager(N6703), Camera, Android 9, GPS, NFC, Standard battery.