Point Mobile RF851 RFID Sled
Point Mobile RF851 RFID Sled
HIGH-PERFORMANCE UHF RFID FOR THE POINT MOBILE PM85 MADE FOR WORK EFFICIENCY
Read range up to 6m+ (19.69+), up to 900 tags per second. The Point Mobile RF851 is a powerful expansion for your Point Mobile PM85, suitable for many industries.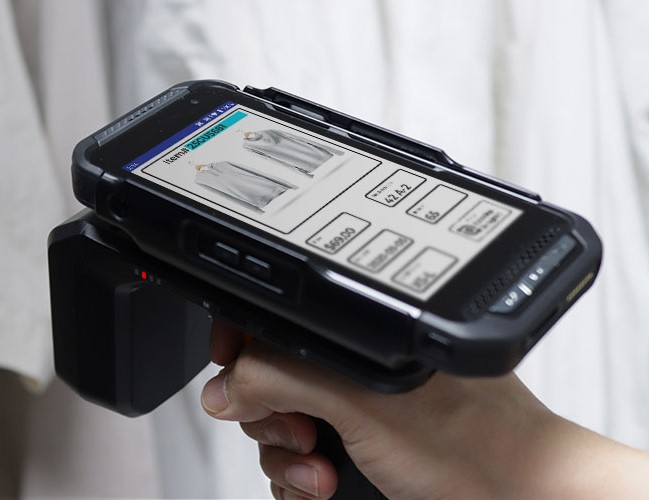 Read range up to 6m+, more than 900 tags per second
The new Point Mobile RF851 features a state-of-the-art Impinj® Indy® R2000 reader chip which supports a maximum reading range of up to 6m+ (19.69ft+). A stunning 900 tags per second reading rate makes Point Mobile RF851 one of the fastest UHF readers on the market.
Make the most out of your Point Mobile PM85
Expand your Point Mobile PM85 with the new Point Mobile RF851 UHF reader. It has a weight of only 364g with a drop spec of 1.5m to concrete, meeting all requirements for the Retail, Industrial Production, Process Control, Logistics, Warehouse Management, and Healthcare industry. An easy-to-use SDK makes integration simple and painless.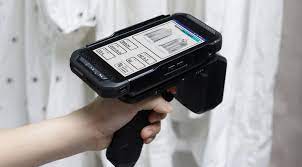 Point Mobile RF851 Specifications
FEATURES
---
DIMENSIONS &WEIGHT
---
Dimensions
81.3mm W x 153.8 mm L x 142.2mm H

Weight
364g with standard battery

NETWORK
---
Bluetooth Specifications

Integrated Bluetooth Class I+II, Ver. 4.2

BR/EDR/BLE support
Protocol Standards
---
Protocol

EPC Global UHF Class 1 Gen 2 V2 / ISO 18000-63
Performance
---
Read Range

6m+ (19.69ft+)
Fastest Read Rate

up to 900 tags per second
Frequency / RF Output
EU: 865MHz ~ 868MHz
<30dBm (± 0.3dBm)
HARDWARE
---
Reader Chip

Impinj® Indy® R2000
ELECTRICAL
---
Battery Type

3,250mAh 3.6V Li-ion, removable
ENVIRONMENTAL
---
Storage Temperature Range
-40°C to 70°C  (-40°F to 158°F)
Operating Humidity

0 – 95% Non-condensing
Operating Temperature
-10°C to 50°C (14°F to 122°F)
STANDARDS & APPROVALS
---
Drop Specifications
MIL-STD-810G for multiple 1.5m (5ft) drops
on concrete
SERVICE TERMS
---






If you have a problem with your Point Mobile RF851 then pleaase use the link below to get an online RMA
Request a Quote
Do you need a number of terminals. Let us know the hardware configuration and we'll get back to as soon as possible.
Request Help
If you need any technical assistance regarding your terminals then please dont hesitate to contact us.
RF851-00RX-1 Point Mobile RF851 – Impinj® Indy® R2000F H300U-K US
RF851-00RX-2 Point Mobile RF851 – Impinj® Indy® R2000E H300U-E EU, India
RF851-00RX-5 Point Mobile RF851 – Impinj® Indy® R2000F H300U-K KR